Prague Fear House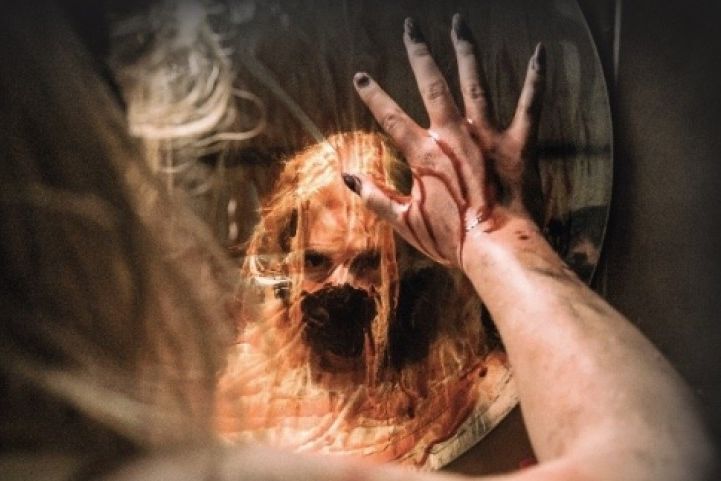 TOUR DESCRIPTION
Nerves of steel? Prague Fear House boasts a terrifying haunted house with live actors and themed rooms.

The first haunted house in Prague and the orginal and best to do it. Take the maz if you dare but be prepared to be spooked, very spooked.

You can also enjoy a great array of cocktails and food available from their bar and restaurant.
MORE INFORMATION
What is offered?
Prague Fear house is the first in Central Europe. Do you love horror stories and crave adrenaline? Look no further. This scary tour of an underground catacomb of more than 500m2 will give you an unforgettable experience full of suspense. Prague Fear House also boasts a horror themed bar where you can 'relax' and have a cocktail or food.
The ticket includes a tour of the haunted house (around 20 minutes to escape) and a welcome injection drink at the bar to build your courage. You and your group will be subjected to various themed rooms with live actors interacting with you at every terrifying step of the underground maze.
If you're feeling extra brave you can opt for the hardcore tour, an intense version where you will be alone and forced to escape from the center of the maze. Lets just say things will be turned up a notch for those courageous enough to go for this ticket.
The Back Story
Prague Fear House is located on Vodickova street which was named after a butcher named Vodickova. His shop was located here in the fifteenth century and located midway between the horse market and the livestock market, rumour has it blood flowed in the streets for many years. When Adolf Hitler came to power in the 30's, the property where Prague Fear House is currently located changed tenants. The cellar was bought by German Doctor Karl Hermann and his wife, Judith and daughter Helga. He had just fled his surgery practice in Dresden, Germany because his wife was Jewish. He quickly realized Prague would not be safe either, but he didn't have time to get out before the war started.
In the cellar Hermann began constructing a dungeon where his wife and daughter would be kept. He officially renounced his wife and daughter and joined the SS. Upon searching his background, the SS found he was related to Schreiber Hermann, a significant Aryan occultist from the 19th century. Schreiber was a specialist in hereditary diseases. His schizophrenia soon became clear to those around him. According to preserved documents, he was working on a project called T4, which involved the euthanasia of psychologically impaired patients. Some of these creatures and ghosts still roam the building and the maze. So if you're feeling brave and in the need for a thrill then why not allow Prague Fear House to take you through the Drs abandoned catacombs.
Enter at your own risk, if you dare.