Ghosts, Legends & Dungeons Tour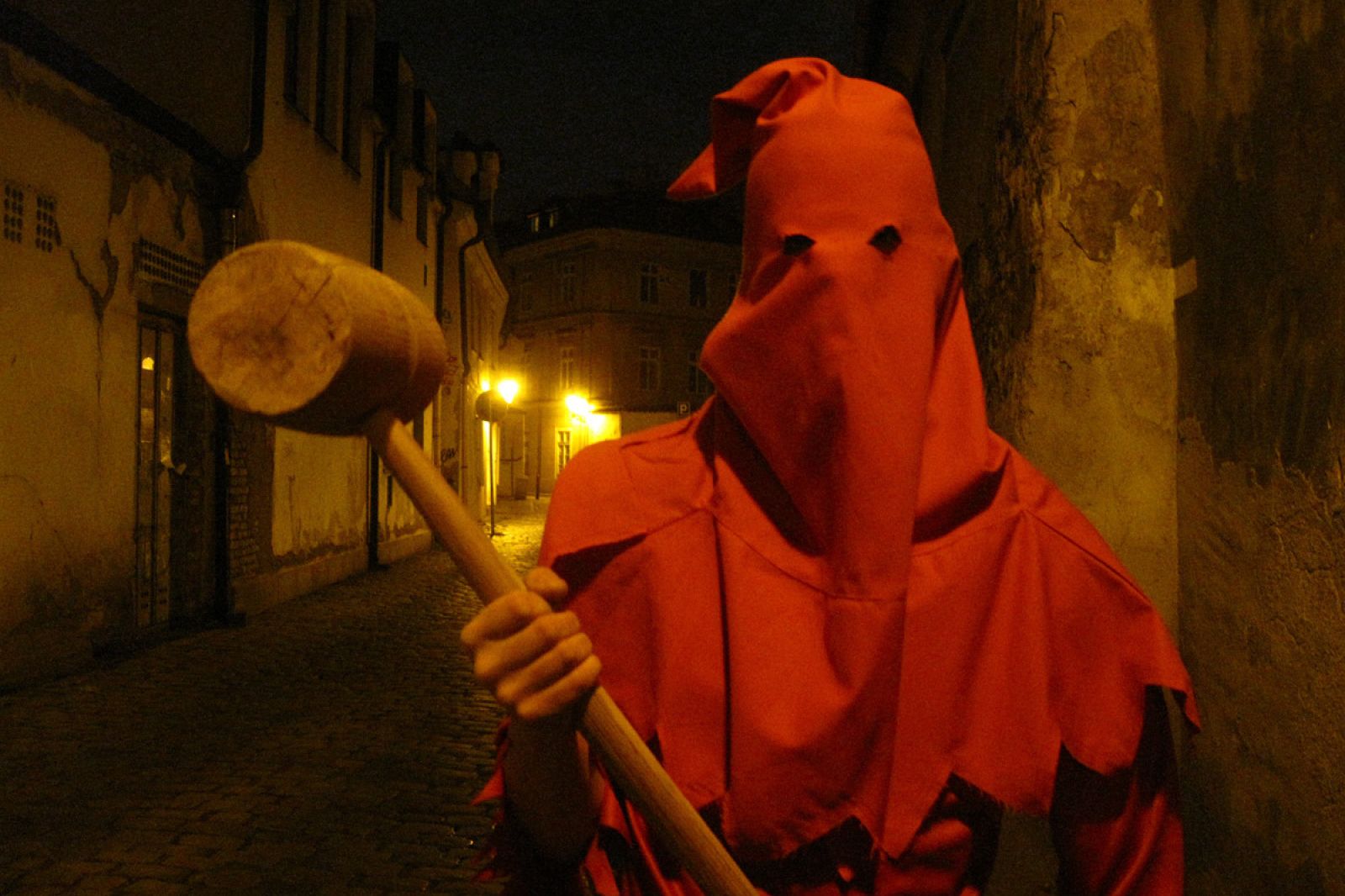 TOUR DESCRIPTION
See Prague's darker side with this entertaining guided ghost tour, taken by an expert guide in full costumed attire.

Prague is one of Europe's most haunted cities and a place full of legends and mysteries.

Come with us on a journey around Prague after dark to uncover some of it's gruesome medieval secrets and stories and hear the thrilling details from years gone by. 
MORE INFORMATION
A ghostly tour around Prague, Europe's most haunted city.
The whole tour is performed and presented by an expert guide in full cosutmed attire, but don't be afraid they are on your side.... but we can't say the same for the ghosts that lurk in Prague when the sun goes down.
Where will I go on the tour?
The guide will take you through what are the most haunted neighbourhoods of the city this mostly includes Old Town as it is aptly named due to being the most historical. You will also explore the dark alleyways of the Jewish Quarter at night and then on to the torture chambers of underground Prague, but don't worry you will get out alive.
What will I hear about on the tour?
Medieval executions were gruesome and bloody and this is exactly the case for one of Pragues most notorious executioners Jan Mydlar, The Angry Turk from Ungelt, The Iron Man (not from the comics of course) and not forgetting the legendary Golum monster. As mentioned before you will also hear some of the mysteries throughout Pragues history which still baffle the most studious historians and capable scientists.
You will also receive a free copy of the Prague ghost-guide with a map included where reported sightings of ghosts have been.
Price : 400czk Adult
350czk Student
Duration: 1 hour
When: Daily
Summer (1.4 - 1.10) 2030 & 2200
Winter (2.10 - 1.4) 1900 & 2030
Language: English
Meeting Point Information