A LUXURIOUS EXPERIENCE
Crystal Dinner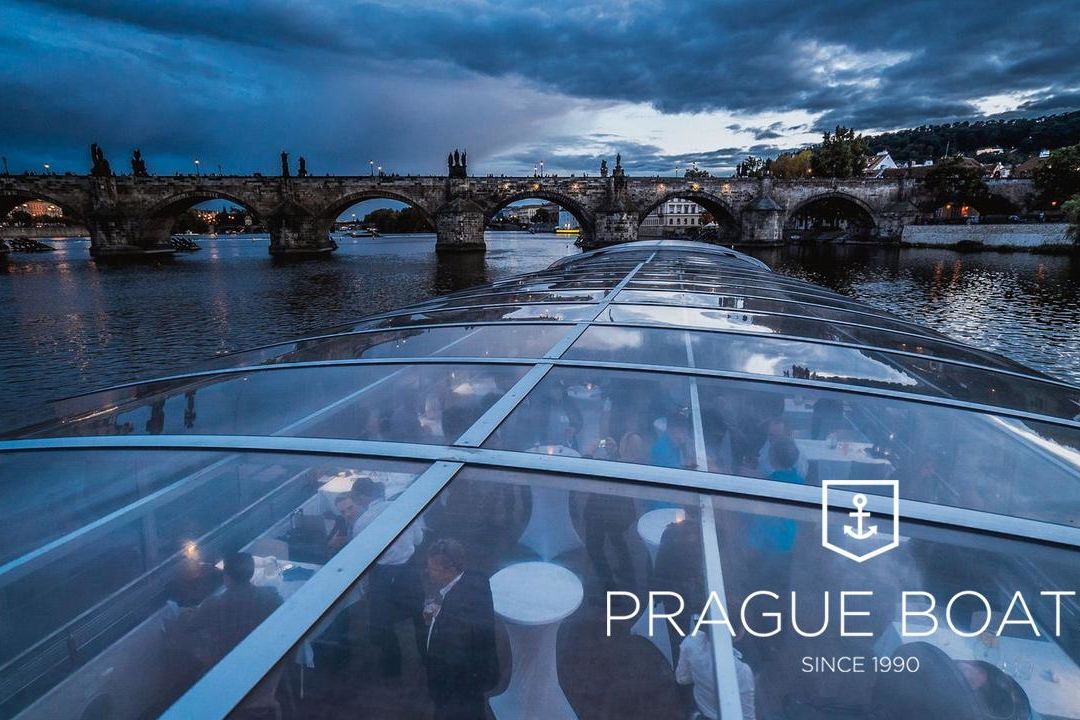 TOUR DESCRIPTION
Delve into a luxurious culinary and cultural experience on board one of the most modern vessels in central Europe.
We bring you an evening of food, live music, great drinks and scenery to leave you in awe!
The Crystal Dinner experience is like no other and available daily. Treat yourself and enjoy Prague from it's beautiful waterways with a delicious feast.
MORE INFORMATION
There really is no such dinner as beautiful in Prague, than the crystal dinner on board a stunning glass boat. The cruises are always operated on one of the super-modern, luxurious boats: Grand Bohemia, Bohemia Rhapsody or Agnes de Bohemia, which are unique thanks to their glass retractable roofs.
You can look forward to a unique and unforgettable experience, undisturbed views of Prague's monuments from the deck or directly from the open deck, and of course, a stylish buffet dinner, where you can choose according to your taste.
THE PRICE INCLUDES:
3 hrs evening cruise in grand style
A delicious buffet dinner
A glass of prosecco as a welcome drink
A large selection of local cheeses
Live music
WHAT TO EXPECT:
A superbly modern glass boat that you simply won't find anywhere else!
A selection of alcoholic and non-alcoholic beverages (not included in the price of the cruise)
The most beautiful Prague monuments illuminated at night – Charles Bridge, National Theatre, Rudolfinum, Prague Castle
The cruise includes passing through the Smíchov lock twice (2x20m). Should the Smíchov lock be too busy, the boat stays in the lower part of the river. You will be informed of this prior to the cruise commencing.