CURRENTLY UNAVAILABLE
World War 2 & Anthropoid Tour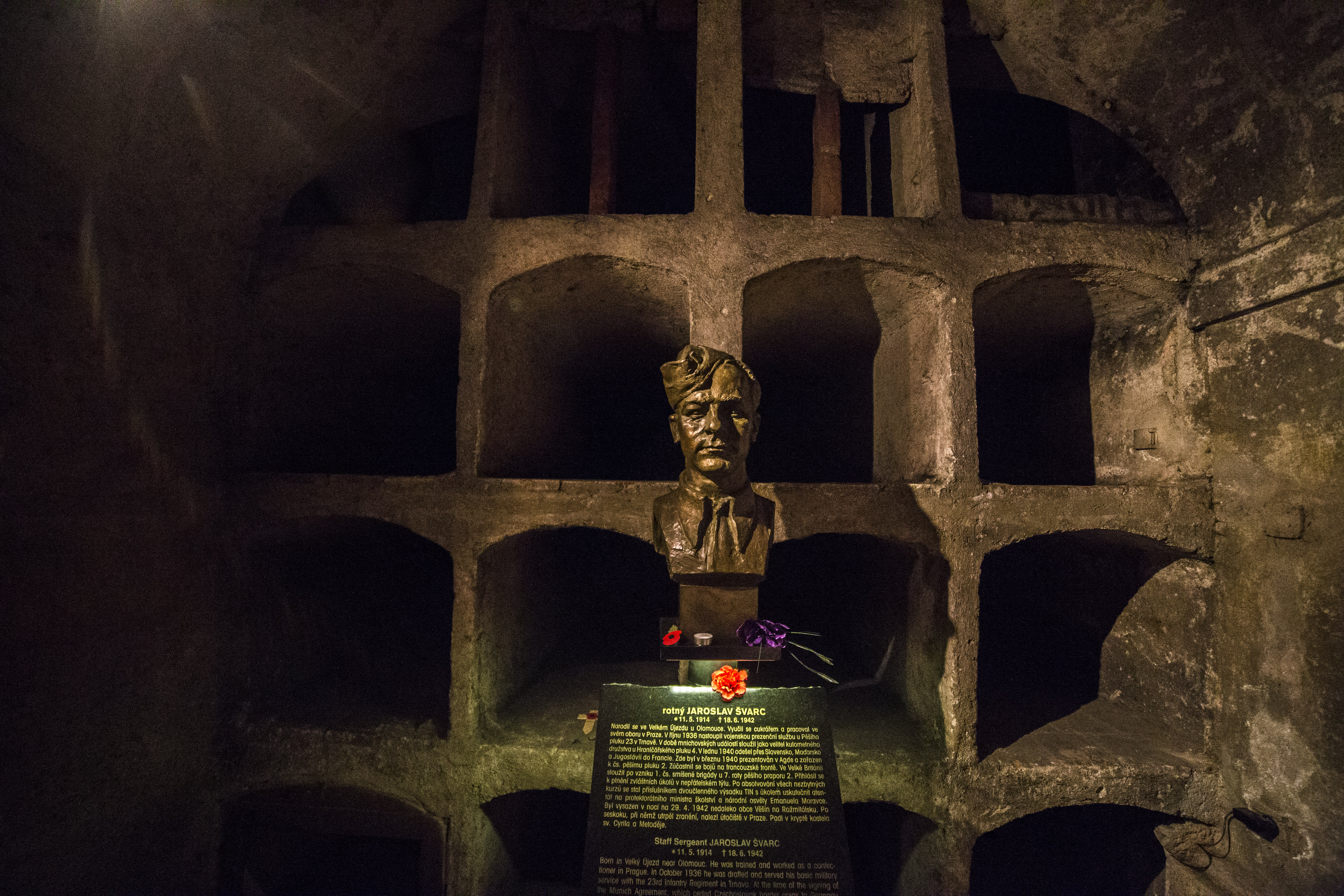 TOUR DESCRIPTION
Delve in to a different era of Prague's past, that of WWII and take eye opening tour of locations associated with events in World War II.

Czechoslovakia played a key role in Hitler's Third Reich and many reminders of this traumatic time lay hidden throughout the city.

Join us for a 3-hour walking tour of the buildings and landmarks associatedwith World War Two as we explore Prague's infamous past.
MORE INFORMATION
World War 2 and Anthropoid Tour
On the tour, guests will learn about the rise of Nazi Germany and why Hitler came to power, how the Nazi occupation impacted life in Prague and about the Czech resistance to the Nazi occupation. The tour visits the places where some of the most chilling events in Prague's long history occurred including where Czechoslovakia's heroes fought their last battle, where the resistance members lived, and the dreaded Gestapo Headquarters where thousands of people died.
Discover the personal stories of the key players in Operation Anthropoid and imagine what you would do in that situation. The tour will also cover the student resistance to the occupation, the Prague Uprising and the bombing of Prague in 1945.
By the end of the tour, guests will have a better understanding of this tragic time period and the role that Prague played in it. The Church of St. Cyril and Methodius will be the final stop on the tour, which is now the memorial to the victims of the Third Reich, and offers guests the chance to contemplate Prague's tragic past.
Tour highlights:
Trace the footsteps of the Czech Resistance
Learn about the traumatic events of World War 2
Discover more about life in Prague during the Nazi Occupation
Some important sights on the tour:
Location of the biggest battle during the Prague Uprising in May 1945
Apartment where Czech paratroopers were hiding
Storefront where evidence from the assassination was exhibited
Hotel where important Nazi leaders stayed
Infamous Gestapo Headquarters
Former Gestapo prison
Location where the Czech paratroopers paid the ultimate price

Areas hit by the 1945 bombing and much more….
Days: Tuesday, Thursday, Saturday & Sunday
Time : 2 pm
Duration : 3 hours
Price: 550 CZK / EUR 22 adult
500 CZK / EUR 20 student, senior
Tour includes : A visit of Church of St. Cyril and Methodious, the location of the last resistance of Czech paratroopers