CURRENTLY UNAVAILABLE
Skydiving in Prague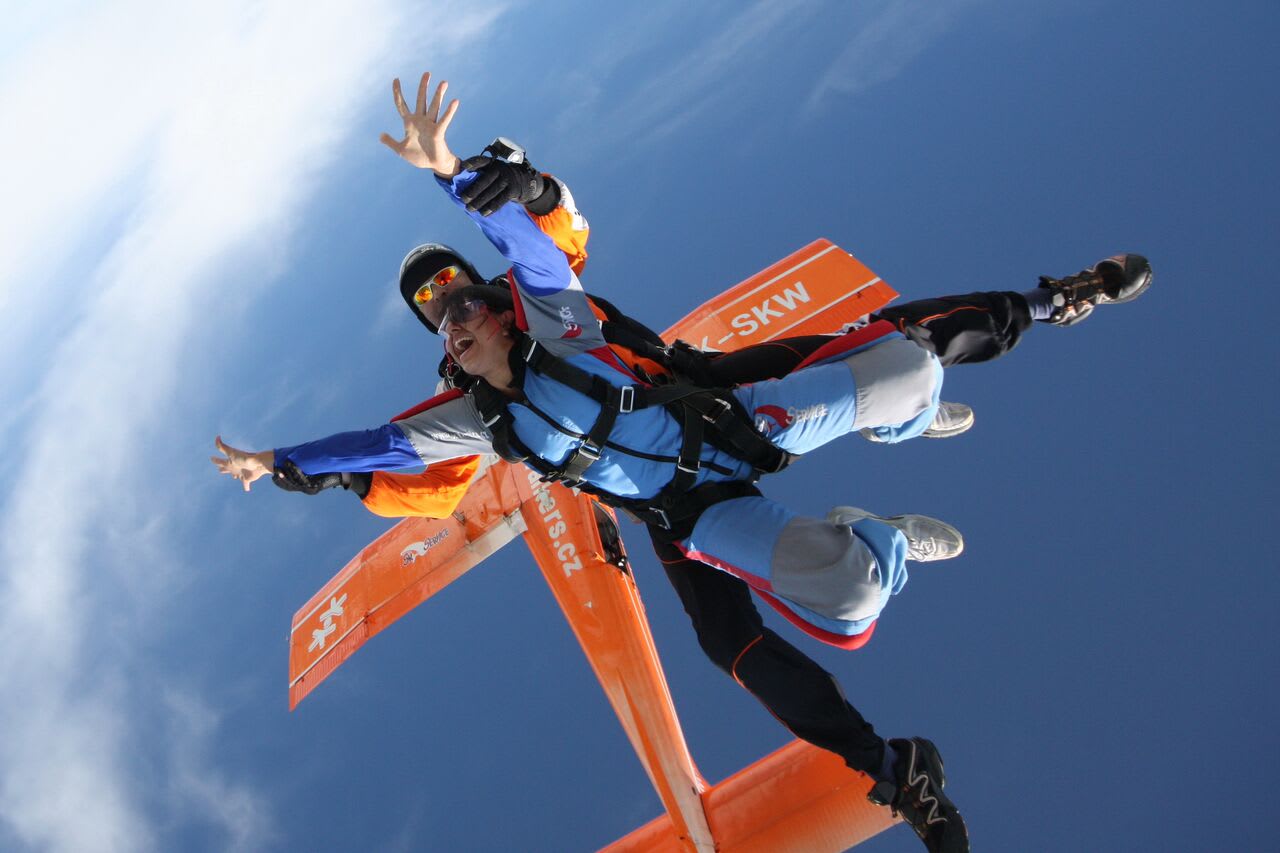 TOUR DESCRIPTION
They say every great journey begins with a single step, this one just happens to be out of a plane, 4200m above Prague!
MORE INFORMATION
Tandem Skydive - Jump from 4200m
If you are looking for a modern plane and facilities, professional skydivers, safe adrenaline experience and super fun, yet cheapest Tandem Jump experience - you are at the right place!
Tandem Jumping at our location, with our amazing team of professionals is an unforgettable event!
How does it work on the day of Your tandem jump?
Get to the designated meeting point on time
Transportation to the tandem jumping base
Facility orientation and brief tutorial on safety and skydiving rules
Changing of the gear for the jump followed by short training and simulation
Plane boarding and take-Off
Highest Tandem Jump in the Czech Republic
Safe landing and fun on site
Why to choose Sky Service?
Sky Service Prague is your best choice for Tandem Jump!
A lot of experience, the best reviews, friendly staff and of course awesome skydiving memories!
- Thousands of happy tandem jumping clients
No hidden costs or fees, deal directly with the skydiving operator

Team of certified professionals with own modern plane

Highest jump with High Defininition Video and Selfies!

Get the best tandem jump experience for the best money!
IMPORTANT: Prior to making your booking for this service please call or email us to confirm availability/ capacity!+420 776 464 417 / info@sightseeingprague.com