CURRENTLY UNAVAILABLE
Kutna Hora & Bone Chapel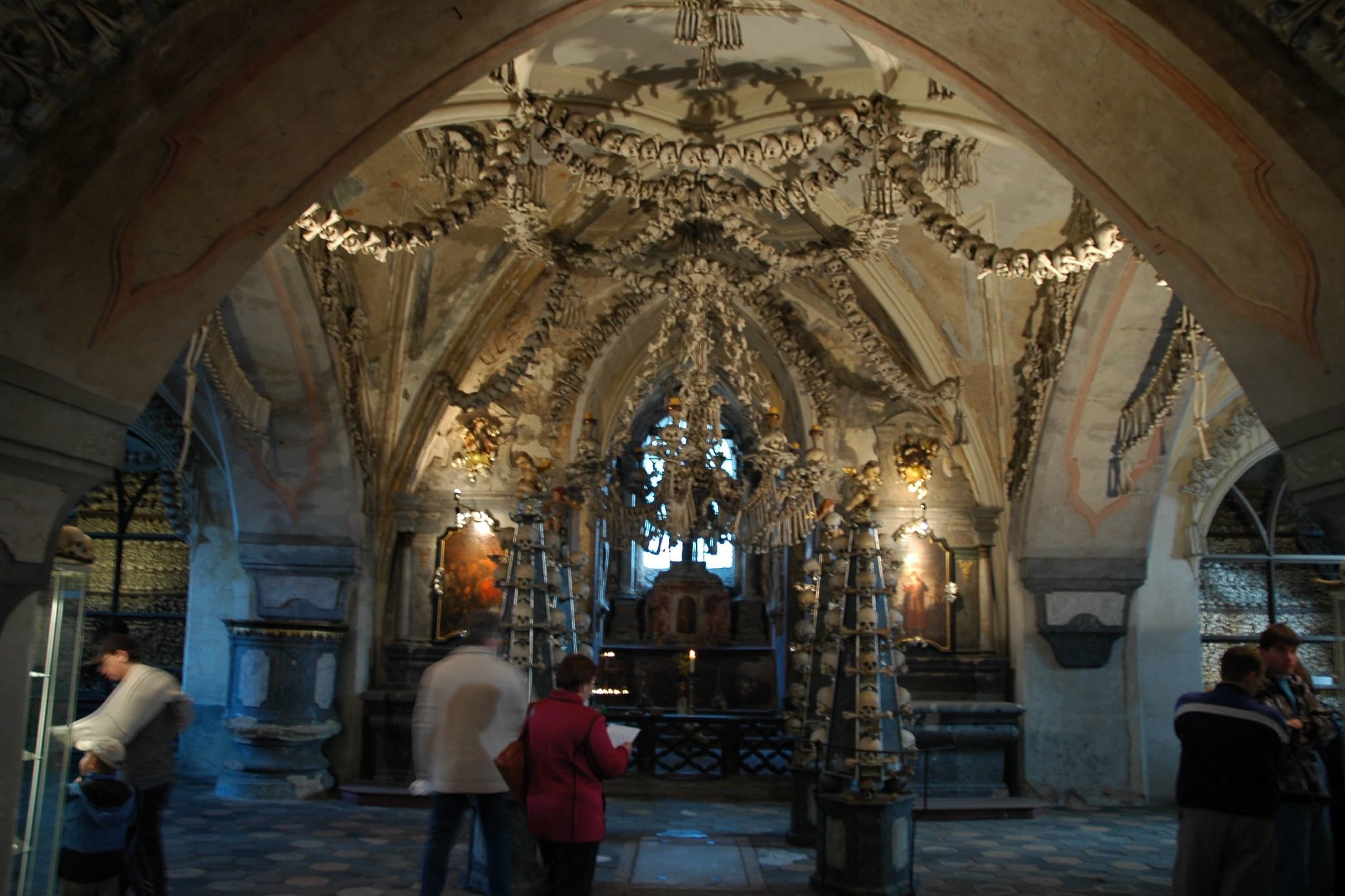 TOUR DESCRIPTION
A town fully earning of its world heritage title. Boasting the famous Bone Chapel.
MORE INFORMATION
Kutna Hora, the silver medieval Town. Known for the Gothic St. Barbara's Church with medieval frescoes and flying buttresses. Also notable is Sedlec Ossuary, a chapel adorned with human skeletons. A visit to the town of Kutna hora is a must when visiting the Czech republic and at only just over an hour from Prague it is an easy excursion to make.
Kutná Hora and the neighboring town of Sedlec are a UNESCO World Heritage Site. Among the most important buildings in the area are the afore mentioned Gothic, five-naved St. Barbara's Church, begun in 1388, and the Italian Court, formerly a royal residence and mint, which was built at the end of the 13th century.
The Gothic Stone Haus, which since 1902 has served as a museum, contains one of the richest archives in the country. The Gothic St. James's Church, with its 86-metre (282 ft) tower, is another prominent building. Sedlec is the site of the Gothic Cathedral of Our Lady and the famous Ossuary.
Wander around the medieval architecture or simply sample the beauty of the town with shops and restauarants to boot.
Tour includes transport, guided tour of the city and the Bone Chapel.
Duration: 6 Hours
Start: 9am or 13pm
Meeting point: Zelezna 2, Praha 1, 110 000 Tourist Information (30 minutes before departure time)
IMPORTANT: Prior to making your booking for this service please call or email us to confirm availability/ capacity!
+420 776 464 417