CURRENTLY UNAVAILABLE
Karlstejn Castle (Russian)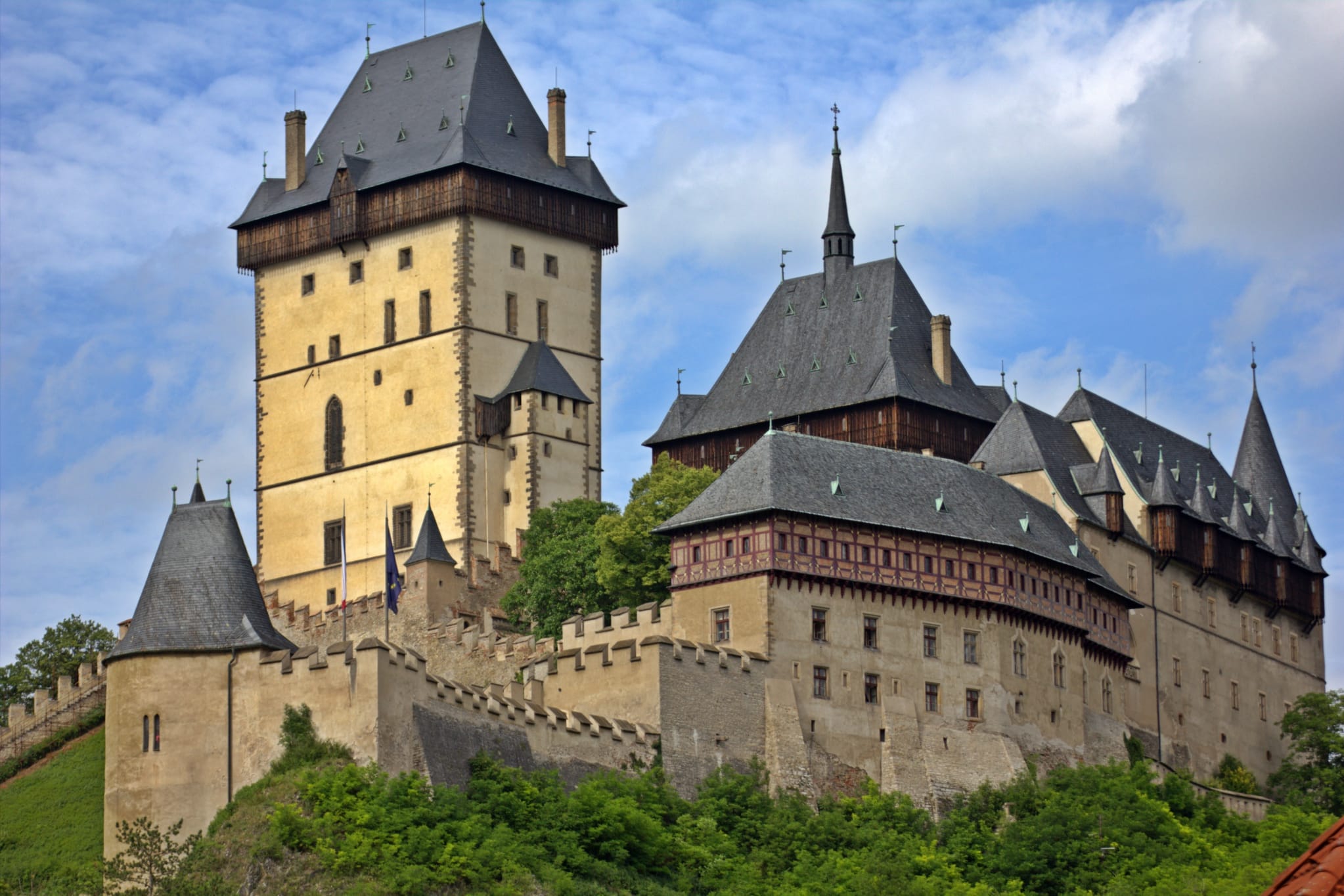 TOUR DESCRIPTION
Another beautiful Gothic Castle and a close escape from Prague's busy streets.
MORE INFORMATION
A day trip to Karlštejn Castle is a no brainer for any tourist visiting Prague as it is less than an hour away from Prague. It boasts a large Gothic castle founded 1348 CE, established by the Czech king and Roman emperor Charles IV as a place to store the royal treasures, collections of holy relics and the crown jewels.
After visiting the castle why not wander around the dense wooded area that surrounds the historical building. It is a popular day trip amongst Czechs and one trip only would not do it justice, but let us help you get there for the first time.
Duration: 5 hours
Available: Thursday and Sunday
Start: 09:00 (Please arrive 15minutes before departure time)
Meeting point: National Museum
IMPORTANT: Prior to making your booking for this service please call or email us to confirm availability/ capacity!
***Soon our website will be able to provide all of this information in Russian language!