CURRENTLY UNAVAILABLE
Euro Segway - Prague Hugo Tours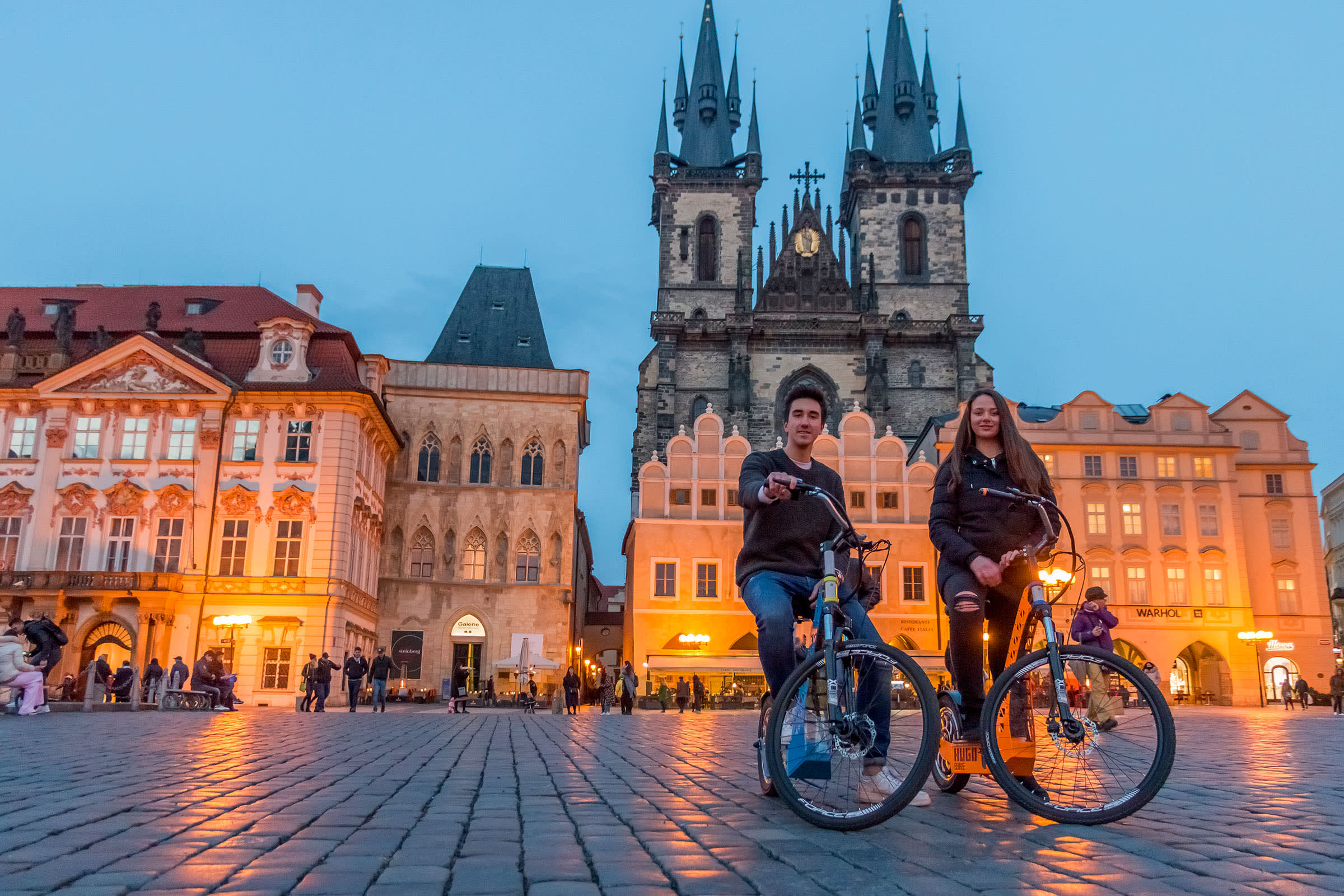 TOUR DESCRIPTION
Hugo bikes offer you a great and mobile way of getting around the city to see all the sights.
Why not try this novel and fun way of getting around Prague with sightseeing included.
Zip around the streets of Prague and see much more, much faster, by bike.
MORE INFORMATION
Prague Hugo Bike Tours
Your Hugo E-Scooters tour starts from the Old Town Square that is the most significant square in the historical center. Passing through the 14th century gothic Church of Our Lady, you will get to the famous Old Town Hall dominated by the fascinating medieval Prague astronomical clock, which is the oldest still operating in the whole world. Among others, there is a statue of religious reformer Jan Hus and the Baroque St. Nicolas Church.
Then you will arrive to the Jewish quarter with Europe's oldest active synagogue in the center of it. The beautiful lanes of this quarter will lead you to the breathtaking riverside of the main river Vltava, where while driving along it you will get to the large Letná Park. The edge of the hill is dominated by Prague Metronome and fascinating view of the historical districts of the city. Continuing your adventure through this park, you will ride up to Prague's Castle effortlessly. Take a walk in the largest ancient castle in the world and visit the most important building there – St. Vitus Cathedral.